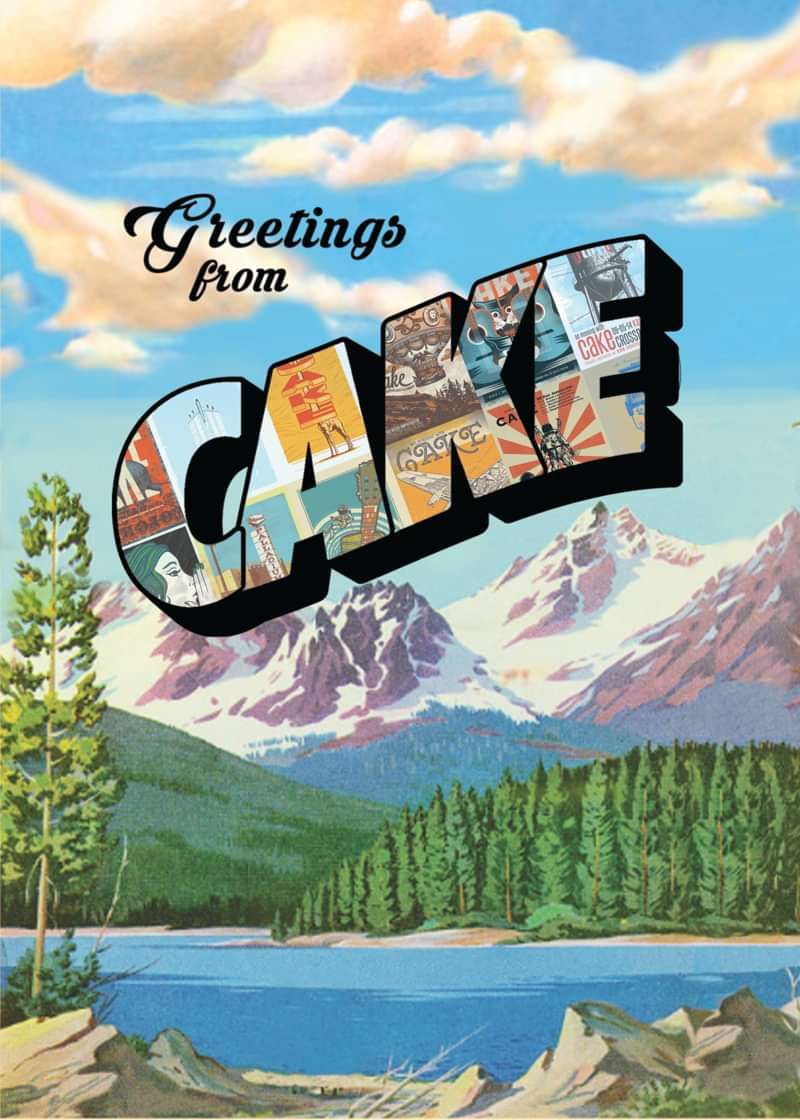 CAKE Concert Poster Art Book w/ bonus postcard bundle
12 illustrated concert poster art designs, printed offset.
CAKE is pleased to offer a Concert Art Postcard Book. Over the past 20 years, first class mail shipments have declined by half! CAKE wants to help SAVE the USPS. SEND CAKE POSTCARDS! With the purchase of our limited edition Concert Poster Art Book you will also receive a bonus set of 12 postcard to mail to your family & friends. All orders fulfilled by the U.S. Postal Service!
• Edition: 1000 numbered copies
• Book size: 4"x6"
• 12 illustrated CAKE concert poster art designs, printed offset + accordion bound.
• Front + back cover paper made by hand from clothing contributed by all members of CAKE
• Covers printed inkjet and letterpress, inside pages printed offset.
• Bonus twelve offset printed 4"x6" postcards included for mailing to family and friends.
• Handmade in San Francisco